Submitted by Pedro on Tue, 10/27/2015 - 04:09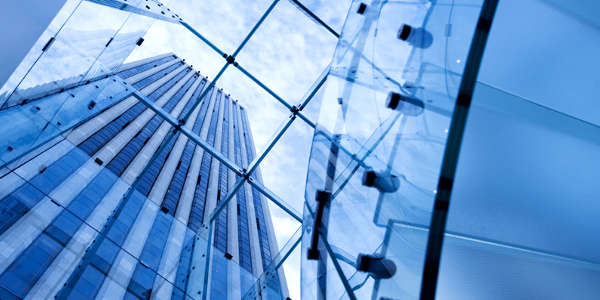 Every individual businessman would like to close their commercial real estate or apartment loan easily and quickly. It would give them great relief as a commercial loan consists of high-interest rate and numerous legal aspects. But, it's not as easy as it seems. We've to know the biggest difference between a commercial loan that closes like a piece of cake, and one that is dragging you to several more years, with more and more document request coming from the underwriter.
The thing which makes the difference is preparation. You'll find these methods very easy and they work also like a charm. But, it's really shocking when many individuals fail to understand these basic rules when applying for a commercial real estate loan.
Here are the steps you must follow to close your commercial mortgage loan smoothly and easily:
1. In case of investment properties, you must provide two most recent year's profit and loss (P&L) statements, along with the current year's up-to-date P&L and a current rent bill.
2. Your P&L statements must mention any one-time or non-recurring expenditures. If so, mention a separate capital expenditure summary. If you do this, the underwriter will not add capital expenses or non-recurring costs in NOI analysis of the property.
3. Arrange interior and exterior images of the property. If your lender is local, you don't need to provide the images. But, if the lender belongs to another city or area, they might want to get a quick glance of the asset quality before advancing. If you've got a website of that property, it'll express and practically enhance your property's value to the underwriter regarding the asset and sponsorship.
4. Initiate repairs (practically for safety and health related issues) before commencing the inspection. Many lenders will demand safety and health, both related items, to be fixed before closing.
5. Make sure to complete and file personal and business tax returns for your last two years.
6. Provide a schedule of all real estate owned by you. Don't forget to arrange a current personal financial statement. To verify whether or not any of your properties is currently running off-grid or not, your lender will be searching for net worth, liquidity, and contingent liabilities.
7. Get copies of entire pages of bank statements for last three months. Most recent transactions must reflect in the copies.
8. If you are opting for a refinance loan to pay off a commercial mortgage, don't forget to bring the payoff statement of that loan, along with a survey, title policy, and insurance documents.
9. You should look for a valid sales contract when applying for a commercial loan for buying commercial real estate properties. If the contract expires before closing, get an upfront extension till the closing of your commercial real estate loan.
10. In case of an investment property, you'll require all tenant leases to be valid and lease terms must be matched with listed entries on the rent roll.
11. Get your personal credit report and look for errors and mistakes. If you find any wrong items, provide a letter of explanation and put it with your commercial loan package. Never hide any derogatory items from the underwriters.
12. If you, the borrower, is an LLC or corporation, make sure the status should always be "active", i.e. active business license, occupational license, properly filed an annual report, etc.
13. Inform your financial support associates like accountants and lawyers, that you're opting for a commercial loan. Ask them to render up-to-date business and financial documentation.
14. Don't hide the property's value from the lender. Always represent the actual value.
15. Avoid including anything wrong in the application, which you'll send to the lender. Anything false or error can ruin your commercial mortgage loan application, no matter how minor the error is. If the underwriter notice those errors, they'll raise a stop signal to the credit committee. Most of the times, this is the reason, which gives the underwriter enough reason to decline the application.
16. Don't order your own appraisal, whatever the reason may be. It's a conflict of interest for a borrower if he orders an appraisal all by himself. It could be expressed as an attempt to influence the value of the property.
Well, that is all you need to know. If you follow this basic information, that'll definitely help you to close your commercial loan smoothly and on time.