Submitted by Pedro on Tue, 12/29/2015 - 04:31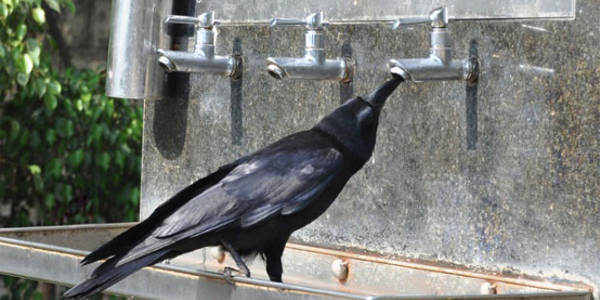 To live a normal life, people like us normally go through many tough challenges in daily life and earn wages from a full-time or part-time work. Securing your job is an ongoing task. An individual always devotes his/her personal time for earning money, which he/she uses for living expenses, utility bills, personal savings, investments, and leisure.
But today, we have learned new methods of income. These are known as residual or passive income. These income methods allow us to gain profit from activities in which we normally aren't involved actively. There are several options to get passive income, through which we can erase the need of a future traditional job. Here are a few interesting options to consider:
1. Real estate
Real estate investment is a great, time-tested method to get passive income. This method will also provide you with a steady cash with an extensive track record. Practically, being the owner of a rental property has double benefits: 1) Having a tenant will help you to build your home equity. Your tenant will pay you rent regularly, and by using that money you can actually pay your mortgage installments. 2) If you have a decent property, the net income that you earn from it (after deducting the expenses) is quite reliable and can stay that way for several years.
2. Online advertising
This money making method is quite profitable than other methods if you can create and maintain an online fan following. For example, if you're running a website or blog, you must work hard on it to get a good web presence. Once your blog becomes famous, you can avail the Google's Adsense service. It'll allow different companies, websites or individuals to bid for vacant advertisement spaces on your website. The more your website content produces traffic, the more it'll get ranked in popular search engines, and demand for your advertising space will increase exponentially. Now it's up to you, how much money you want from selling those advertisement spaces. You'll be getting a fixed income from those ads, showing on your website.
3. App development
You can design and publish apps and earn some lucrative amount as a residual income. If your app gets popular among users, you can earn dollars from the paid version, or in a free version you can include ads and get money from it. Today, the tech-world is growing with millions of smartphone users around the world. So, as a developer, you have great chances of income. The number of potential buyers for your app is definitely beyond the limit.
4. E-books
Since the era of personal computers to today's growing mobile devices, reading and sharing e-books gained a lot of popularity. From cooking to gardening, from kid's story to great novels, today everything is available as an ebook. If as a prospective author you can share your useful knowledge base with a personal touch, as an ebook, then there's nothing more exciting than it. Like previously mentioned ways of residual income, ebooks can also help you to earn good money. Readers will buy and download your written ebook from online shops and from you as well. The most promising thing is, you don't have to render the further effort to reach your readers once the book is available to the masses online.
5. Affiliate marketing
You can become an affiliate marketer by placing advertisements of different brands and services on your website. The advertising companies will pay you advertising fees which are a fixed income from your online blog/website. Amazon.com is one of the most popular e-commerce sites which provide many programs for their affiliates. The more direct traffic your website will generate, the more products will be sold. Ultimately, payments will accumulate for the affiliate marketer.
From online advertising, the mobile app development and publishing an ebook to becoming a marketing affiliate or owning real estate property, there are plenty of options for you to consider, some of which could pay dividends for quite some time to come.