Submitted by Pedro on Thu, 10/08/2015 - 03:49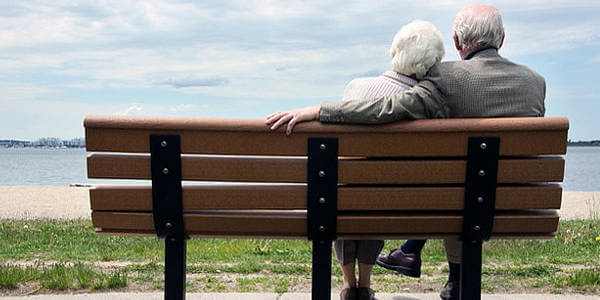 As a good citizen, you may have established a decent credit score worthy enough for getting approved for the best interest rates on a car loan, home loan, or credit card. Many years later let's say, you've successfully paid off your secured loans and started paying off all your credit cards regularly. But, is it still important to maintain your credit score in a good condition when you're about to step into retirement?
After getting into the age of 50-60, people may think that keeping a good credit score is useless, especially if they're homeowners. However, a good credit score has an enormous effect on the credibility of a person. In future if they need money and they're going to apply for loans, the bad credit score can affect the interest rates heavily.
Not only loans, there are several other things that'll involve credit. You might be looking to start your dream project or shift to a place near your friends or families. However, without a good credit score, it'll be very difficult to finance these plans with a limited income after retirement.
So, keep focussing and learn how a fantastic credit score can help you to fulfill your dreams even after retirement:
1. Traveling cost reduction
By using your credit card to book a hotel or air tickets, you can easily earn airline points or hotel rewards points. After having enough points, you can redeem those points under reward programs and can get extra travel insurance facility. So, use your good credit rating as a strong financial tool. Your high credit score can help you to the get best offers as well as save your wallet.
2. Lower insurance rates
You will still require insurance coverage and a good credit score even when you've paid off all your car and home loans. You need to keep your insurance premiums low. As per the National Association of Insurance Commissioners, 95% of the auto insurers and 85 percent of home insurers normally use credit-based insurance scores. They use it to determine how strong they're financially.
You must also know the fact that credit-based insurance scores are not FICO scores. But, credit-based insurance scores can also incorporate different angle of your conventional credit score. Those are - payment history, credit history, and recent credit inquiries. There are places where using of credit-based insurance score is banned. The places are - Massachusetts, Hawaii, and California. In other 47 states of the US, keeping a solid credit score can improve your insurance premiums and help you to keep your wallet healthy.
3. Helping your family
Apart from the regular paycheck, if you anytime need a big amount to help your relatives or family members from getting out of some financial hardship, you may have to dig up your savings. But, there is another way that you can use without hampering your savings. But for that option, you'll need a good credit score available in your pocket.
A perfect credit score can boost your chances of getting new loans with great deals. You'll get the lowest interest rates if you help your kids or family by co-signing loans.
4. Moving or downsizing options
Whether you'll need to change your residence or just search for a small home to reduce household expenses, you'll definitely require a good credit. The lenders need to be sure that this loan is affordable for you.
Maybe right now you've a very low income, but make sure you'll have a very good credit score in your reports. You'll need to show it while taking a home for rent or booking an apartment. Most of the homebuyer will allow you after seeing your credit score.
5. Covering emergency expenses
Even if you aren't directly taking an initiative to start a new credit account during retirement, you may need it in future. There may be a sudden health disorder, or any accident, or some major car repairs that may compel you to borrow a lump sum amount. In this case, a good credit score may prove to be your backbone while applying for a loan. So, there are definitely some valid points to keep a good credit intact even after retirement.