Submitted by Pedro on Wed, 05/24/2017 - 04:17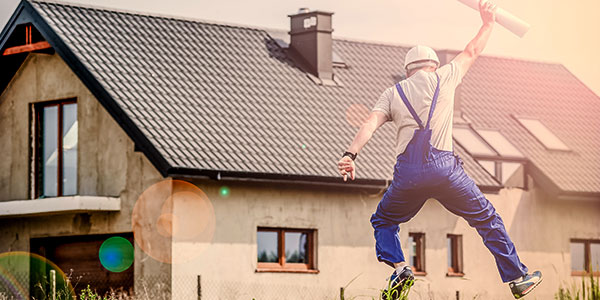 Purchasing a home is a costly affair. You need to consider a lot of things like location, neighborhood, purchasing capacity, and so on before applying for the mortgage.
Check out some do's and don'ts that you must follow while purchasing your home-sweet-home:
What should you do?
1. Hire a real estate agent
It is recommended for you to hire a real estate agent before going house hunting. It'll be easier for you as these people know the nitty-gritty of the game. Moreover, a good contact of your real estate agent will get you insurance agents, inspectors, credit counselors, etc that are necessary for the home buying procedure.
2. Get pre-qualified
Some real estate agents want you to get pre-qualified for a mortgage before working with you. So, get your financial details pre-qualified from your bank or lender and then work with your real estate agent. It'll reduce hassles regarding home buying later on.
3. Research about the locality
A good house is not all, you need to check the neighborhood in which you're going to live. Make sure you choose the right community that fits your description of a good locality.
4. Go for professional inspection
Sellers hide a lot of things related to the house from the buyers.
In that case, you must hire a professional home inspector to find out the underlying problems. But, make sure you invest in an experienced professional to save both your time and money.
5. Look for several options
Never purchase the first property you look at.
Consider visiting some more properties, compare and choose the best one among them. Moreover, contact a home inspector to be doubly sure before making the final choice.
What shouldn't you do?
1. Overbid at auctions
Real estate auctions will entice you to purchase a property at a high price (generally, over the market value). Never ever fall into this trap. Even if you go for the auction, make an auction budget and try to stick to it. Remember, your financial future will be in danger if you overdo it.
2. Get emotionally attached
We all have a picture of the type of house we want to buy. Even if you find out such a house, don't get over emotional and buy it. Use your brain and don't think with your heart. Make practical decisions and consider various factors before stepping into the house.
3. Buy house before getting approved for mortgage
Home loan is a very important area to consider before signing the papers. Don't rush to buy a house before getting a mortgage. It'll push you in trouble in the future.
4. Purchase a house for its furnishings
Never get carried away with the excitement of buying a good decor house that you overlook other important things like the locality, purchasing capacity.
Check out the floor plan and the square footage before taking any decision.
5. Trust the real estate ad fully
Most of the real estate ads are gimmicks. One such example is, the home may be a small one if the ad says it's cozy. So, don't trust those advertisements blindly. Try to be choosy while purchasing your dream home.
Do you want to contribute some more points? If so, go ahead and leave a comment below.
Read more: Home buying mistakes - Things you need to avoid as a first-time buyer