Submitted by Pedro on Wed, 03/15/2017 - 05:07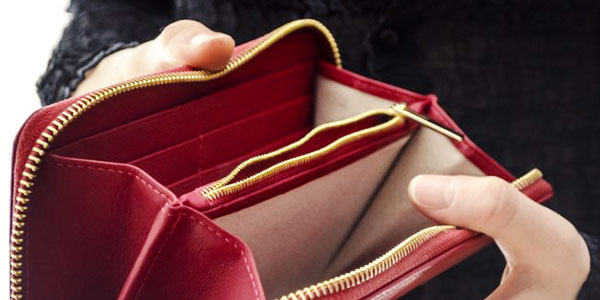 At present, if you are living in a rental home or an apartment due to short of funds, here's a good news for you. There are few mind-blowing home buying options that'll help you to get out of the loop of being a "tenant" and fulfill your dream of buying a house.
Let's check them out:
1. The first-time homebuyer programs
You'll find many first-time homebuyer programs in the market. It's easy to find such home buying options through a simple internet search. The homebuyers programs may be distinguished between local programs, state programs, and federal programs. Individual banks and mortgage companies also offer several homebuyer programs.
The number of benefits will vary from one program to another. It'll be better if you can consult a local mortgage broker to know more about first-time homebuyer programs.
2. The FHA loan
FHA Loans require 3.5% to 5 % down payment which is quite affordable. Apart from that, FHA doesn't have area restrictions like the USDA loan. If the house is in a good shape, there's definitely a chance it will qualify for an FHA loan.
The biggest benefit of an FHA home loan is the comprehensive home inspection. Through the detailed inspection, you can point out defects and avoid buying a money pit prior to the loan closing.
3. The USDA loan
The USDA loan allows you to take out the entire home price without putting down any money. USDA loan is not only available for open areas covered with green pastures, but also for buying properties in towns with improved neighborhoods.
You can log into USDA government website and know more about areas where this loan is available and their specific income criteria.
4. Private mortgages
If you can convince someone you know to back you up, he or she can finance your home buying on your behalf. By this way, you can get your dream home, and the other person will get his share of interest from you being the lender. The greatest benefit you can get through this arrangement is that you can avoid PMI easily.
It is quite a popular private mortgage system among the first-time homebuyers. They mostly borrow money from their parents or grandparents who have enough savings to pay money for the home.
5. The VA loan
VA Loans have two important benefits - zero down payment and negotiable closing costs. You can ask the seller to pay the closing cost on behalf of you.
To qualify for a VA loan, you must have a certain income limit and need to fulfill some military service requirements. To get more information, consult a VA-approved lender.
6. The navy federal loan
The Navy Federal Credit Union provide funds just as the VA Loan. But the major difference between these two loans is the fees criteria. VA loans have higher funding fees than The Navy Federal Credit Union loan.
Only the members of Navy Federal Credit Union are eligible for this loan. You can Join this credit union. But the process is quite tough than a normal credit union. You have to be a military personnel to become a member. Once you become a member, the membership may also be extended to the your family members.
7. The mortgage insurance
If you can afford to pay Private Mortgage Insurance (PMI), you can get various offers from the mortgage brokers as well as from the lenders. They might allow you to put a down payment of 10% instead of conventional 20% minimum. It's one of the good home buying options if you can get your hands on PMI.
8. The credit union financing
There are several credit unions who have fewer guidelines for approving a home loan. If you are lucky, you might have to pay 5% to 10% down payment while opting a mortgage from a credit union.
You just need to do a proper research and check out the local credit unions for their homebuyer programs. Many credit unions will need a deposit account if you want to get a membership in their credit union.
It is wise to contact a local mortgage broker. He will inform you about all the necessary documents you'll require for the home loan. Apart from that, he'll also guide you
9. Lease to own or land contract
A lease to own or land contract comes into effect if you are willing to own a rental house and want to talk to the owner. You can opt for this option if you want to buy a house, but don't have the sufficient amount to pay the initial payment.
To initiate the process, you'll need to put down a little down payment, sign a contract regarding the amount of rent payment, and the duration of the lease to own period. After that time expires, you may go for a mortgage and complete the home buying process. The lease to own contract will help you to take out a mortgage easily with a greater chance to be approved.
Read more: Few dumb moves you often make being a new homebuyer