Submitted by Pedro on Tue, 12/01/2015 - 03:32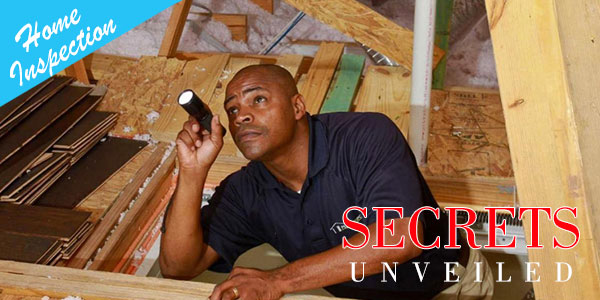 At first look, inspection process of a property can seem disturbing, especially if you've never experienced the process before. Here are the 10 things every new homebuyer must know before having a home inspection prior buying. Just check out the points before sending a request to an inspector to inspect the property. It'll give you the ability to deal with the total home-inspection process. You'll feel more informed and you'll be able to advocate for yourself.
1) Home inspection is optional
Practically, inspection is a great idea. It'll give you a clear picture of the problems before you buy a home. By knowing the problem, you can negotiate with the seller to bear the cost of additional repairs. Basically, you'll get an idea of what extra cost you may have to bear for the property and you can try out some other options too.
However, there are few possible exceptions. In condos and other living situations, there is bulk home maintenance system, which is done by several associations. You must remember your responsibility as a new buyer when it comes to fixing problems that arise when you own the property. You must verify if your bank needs an inspection report as a condition for taking out a mortgage.
2) Buyer is responsible for it
First-time home buyers are responsible for the inspections. In order to get benefit while settling the deal, they need to hire a home inspector for completing the inspection within a certain time and bear the expenses.
You need sufficient time to hire the inspector and complete inspection. A home inspection is a time taking process that requires patience. Don't interfere in the middle of the inspection process, leave a little space to the inspector and put that time and effort in your legal document. You'll require a budget for maintaining the cost of inspection.
3) The inspector must be certified
You'll require a professional home inspector for your inspection job. Home inspectors are specifically trained so that they can identify problems, even if those are few and easily missed by others. The home inspection should be completed by a certified professional. Such a professional may charge you more than a contractor. For finding the inspector, you may contact your realtor first. He or she may have few good contacts from previous clients. You can also search on the internet, it's always a good option. Make sure you ask the inspector to complete the task within the stipulated time.
4) Home inspection coverage
The home inspection process is similar to health check up. Here, the inspector works as a doctor and checks every aspect of the home. But, every property is different; so, there'll be some difference in the inspection process. But, the American Society of Home Inspectors (ASHI) suggests few mandatory fields that a qualified inspector must check:
Foundation and basement
Structural components
Plumbing systems (interior)
Electrical systems (interior)
Heating and cooling systems
Windows
Doors and frames
Floors, walls, and ceilings
The attic and any visible insulation
5) Things doesn't come under inspection
No single inspection is full proof. There are some specific aspects which a home inspector can't check. Here are those areas that require another professional:
The walls (from inside)
Chimney or roof (repairs)
Septic tanks
Wells, sheds, or additional structure.
It doesn't mean that the above items can't be inspected. You just need to find other sources to cover those aspects.
To be continued…