Submitted by Pedro on Wed, 05/10/2017 - 02:35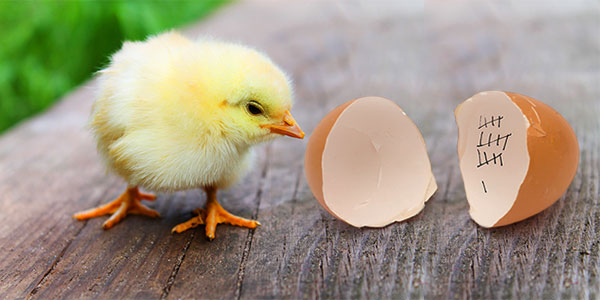 Yes, it is possible. You might have done a lot of hard work to get the home loan initially. But today, if you want to save a decent amount from the monthly payments, refinance can be the prime option you have in the first place.
Here are some reasons why you should consider refinancing your home.
1. Refinance can shorten the overall term of the home loan
If you have a 30-year mortgage, you might choose a home loan refinancing option. Interest rates are quite low now (15 year fixed rate is 3.074% as on 5/8/2017), so you may refinance your existing 30-year mortgage (3.824% as on 5/8/2017) into a 15-year mortgage with a cheaper rate.
You can initiate the
refinance
process by filling out your information into a mortgage calculator and checking the new payment amount. If your new estimated monthly payment is affordable to you, contact a mortgage professional asap.
2. Refinance can lower your current interest rate
As I mentioned earlier, interest rates are running quite low theses days. If your current home loan has a higher interest rate, it may be the right time to refinance your loan. You can easily save thousands of dollars just by shifting to a low rate refinance loan after filling out the required documents.
3. Refinance can lower your monthly payment
By refinancing your existing home loan at a lower interest rate, you can heavily reduce your monthly payment. Your monthly payments will be lowered, so you can free up thousands of dollars and use that amount to grow your saving or increase income by investing. Although lowering monthly payments by refinancing may increase the term of your mortgage.
4. Refinance allows shifting from an adjustable-rate mortgage to a fixed-rate mortgage
If you are paying interest on mortgage through an adjustable-rate, you can shift to a fixed-rate loan. Interest rates are currently low, but they might change at any point of time. You can lock into a lowest fixed rate and save yourself from fluctuating interest rates in the future. It is also easier to plan a budget if your mortgage interest rate is fixed.
5. Refinance can cash out your home equity
Refinance is an easy way to cash out your home equity. You can use your home equity for other investments like buying investment property or investing in some business. But you need to manage your debt carefully.
Now, the point is..how to get it asap.
Take a look at some tips for borrowers who seek refinancing in 3 weeks or less.
1. You must be prepared
You must understand that every loan needs different documentation based on the borrower's financial condition and credit score. But, these are some standard financial documents that every borrower must submit, like:
2 years of W2 forms and personal tax returns
Updated homeowners insurance policy
Last 2 months of paystubs and bank statements
You must prepare both hard copy and soft copy of these important documents. It's because at any point of time, your lender might ask you to provide these documents asap. In that case, you may send these documents through Email or by registered mail. It is best to create PDF's for these documents; you'll surely have a head start.
You must also be prepared to upload the initial income and asset documents. It is normally required within 24 hours of locking your rates.
2. You must be proactive
You must respond as soon as possible to any documentation requests or questions asked to you. Respond to all important requests of the lender without wasting time, and never wait for a reminder for your outstanding tasks.
So once you're ready with your documents, you can expect the next steps within 2 days at the most.
Remember, your quick action will ensure the possibility of closing the loan on schedule.
3. You must be communicative
If anything you feel is confusing or you think you'll require more discussion - don't hesitate to shoot an Email, make a call, or send a message to the lender.
Having a clean communication is the prime part of any refinance process. Let your lender know what you seek, and let them speak clearly what they need.
If you're prepared, proactive, and communicative, you're only 3 weeks away from closing your refinance.