Submitted by Pedro on Wed, 01/10/2018 - 05:52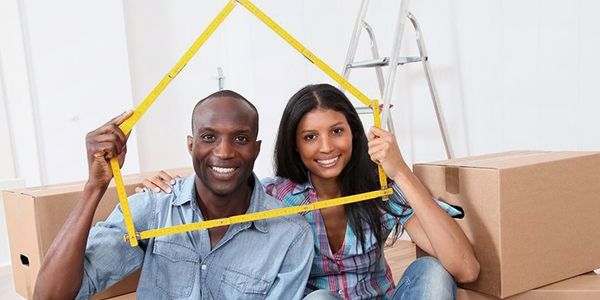 Know better how joint mortgage and joint ownership differ!
Mortgage itself is a very critical subject to understand.
People have to go through and consider many scenarios before applying for a mortgage. Probably the first of them is qualifying for a mortgage loan.
As credit scores, assets, and many other things are reviewed in taking out a mortgage, many believe that adding a co-signer or applying jointly for a mortgage might make things a lot smoother.
But that's not always the case.
In this post, we shall try to make joint mortgage a bit easier for you!
What is a joint mortgage?
In simple words, when you think you can't obtain get a mortgage alone, and therefore take a co-signer along with you, this is called a joint mortgage.
But, hold the rails, this isn't all.
When you take out a joint mortgage, with whomsoever it is, remember both of you are equally liable to repay the debt!
So, once you start missing out on payments, the lender has the right to sue you both equally on default payment charges!
Who is the primary debtor in a joint mortgage?
In whose best interest the loan is taken, that person will be making the payments.
Even though you might get a bit of student loan kinda feeling in here, but don't mix them up!
A student loan cosigner usually helps a non-earning student take out a student loan for education purposes.
Basically, the parents sign a student loan for their kids as it is obvious that the student won't be doing the payments till he/she starts to earn.
Now don't think the same will happen in case of a joint mortgage!
Here, if you take out the loan because it is you who wants a new house, then you will be doing the payments.
The cosigner can only help you get the loan and won't do any payments unless the person is too good and too innocent!
Some important points to keep in mind before we proceed further:
Credit scores, incomes, and assets are seen when you apply for a student loan.
If your credit score, income, assets, and credit portfolio don't qualify for a mortgage loan, then you can take a co-signer with you, who has good credit portfolio, and can prove a decent income or asset inventory!
Usually, if you are taking out the loan for your own purpose, then you will be doing the payments. The co-signer might just help you out willingly if the person wants to do so. But this is a rare case!
Due to default payments and delayed loan payments, both the persons' credit profile will be hurt.
Always find a co-signer whom you think of as trustworthy, and who has a real motive to help you.
If you plan to be a cosigner for someone else, then be careful with your actions. Only cosign if you know the person very well and with whom you are in good terms at a personal level.
Being a co-signer doesn't mean that the person has the right to the property.
This brings us to our next discussion, which is joint ownership.
What is joint ownership?
Never mix joint mortgage and joint ownership together. They are different in every way possible.
In a joint mortgage, your co-signer has no interest in the property.
Whereas in joint ownership, when two or more people plan to purchase a property, they all have equal / variable interest in the property.
Now the real part is, when two people apply for a mortgage with both interested in the property, then no one here is a cosigner. These persons are co-borrowers!
This means that these people has equal or same right to the property.
The title of the property will bear all their names!
Revising all the laws, rules and regulations about a partnership or joint ownership property is beyond the limit of this article!
But I will try to make it simple and give you an overview of how this works.
Co-tenancy:
At times, also known as joint tenancy, it is the sharing of property in equal rights.
So, if you and your co-borrower (don't mix it with a cosigner) buy a property, then both of you have 50-50 share on the property.
Both of you will together make the mortgage payments and both of you can use the property equally.
The stark feature of joint tenancy is the remarkable right to survivorship.

When one of the co-borrowers dies, then his/her share of the property is completely transferred to the other owner or co-borrower!
This right to survivorship is actually helpful for couples, as it can act as a big assurance if anyone of them is deceased.
Tenancy in common:
This is a bit different than co-tenancy.
When two or more persons purchase a property together and are in the tenancy in common agreement, then all of them has right to the property in equal or unequal divisions.
So if 4 people are in tenancy in common, then one can have 30% share of the property, another can have 20%, and the other two can have 25% each!
Hence it depends as per the investment interest of the person.
Now, tenancy in common does not have the option of "right to survivorship". So, if anyone dies in the middle of the tenancy, then the other co-borrowers are not legally entitled to take the deceased owner's share, unless the deceased owner stated so in the Will, before he/she died!
This is where tenancy in common is different from co-tenancy.
Before I conclude this post, I want to state the main features and differences between a joint mortgage and joint ownership:
In a joint mortgage, only the loan is involved, whereas in joint ownership both the loan and the property are shared.
Both in joint mortgage and joint partnership, the mortgage lender can sue all the people involved with the loan if payments become due!
In joint mortgage, the co-signer can participate in loan payments if he/she is willing to do so. But with a joint partnership, all the parties have to make the loan payments as per their share of the property.
A co-signer is a person who signs a mortgage loan along with you to help you qualify for better loan terms. This is what joint mortgage looks like.
Whereas a co-borrower is a person who borrows the loan with you, as he/she has some interest in the property, and therefore should also contribute to the loan payments. This is what joint ownership looks like.