Submitted by Pedro on Wed, 02/15/2017 - 04:38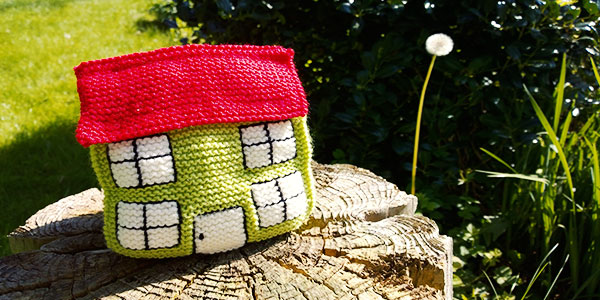 As Trump has occupied the oval office as the new president, we can expect that the home sales will accelerate to a new level. But we don't know how far the mortgage rates will change in the coming days. In 2016, rates were low throughout the year and we hope it will remain constant in this year too.
Whether you'll be going to buy a new home or refinance your existing loan, you can follow these tips to get an awesome mortgage in 2017:
1. Save a good amount of reserve
The mortgage lenders hate to deplete your savings on the down payment and the closing costs. Lenders want some cash reserves or assets saved by you, which they can sell easily. By using that reserve, you can easily manage sudden expenses without hampering your monthly payments.
Your lender will calculate the reduced amount of reserve you require to qualify for your mortgage loan. You can ask your lender for help anytime to avoid mortgage insurance or a canceled deal.
2. Borrow only the amount you can afford
When people plan to buy homes, they often borrow big amount beyond their affordability. They never consider their current income and whether they can afford the extra burden of monthly payments easily. They think their income will also increase over the time and thus they can borrow whatever amount they want.
You must remember that without increasing your affordability, it'll be unwise to shift from your existing house into an expensive one. Practically, your monthly payment must not exceed 36% of your income before tax deduction.
3. Choose a cash-out refinancing option
A cash-out refinance denotes a refinancing option where the borrower takes out a mortgage loan for a greater amount than the remaining home loan amount.
You can also opt for a home equity loan or line of credit if you want to liquidate your existing home equity. These are the best options for you if you want to use the fund on short-term expenses. But if your purpose is long-term, then you must choose a cash-out refi option without thinking again.
4. Choose a VA loan
If you're eligible for a VA loan, you may refinance your conventional mortgage with that loan. According to the Mortgage Bankers Association, approximately 1/8 of mortgages in 2016 were guaranteed by the VA.
In several cases, it is possible to get a 100% refinance with a VA loan.
5. Opt for a zero-closing-cost mortgage
If you're going for a conventional mortgage, you might have to pay thousands of dollars as fees and closing costs. In return, you'll expect the lowest interest rate for your mortgage. But if you can accept a higher interest rate, the lender might accept to pay the closing costs on behalf of you, fully or partially.
Zero-closing-cost mortgages are popular amongst homebuyers who might want to sell the homes within five years or less. If you plan to stay longer, you might want to avoid this option.
6. Stay calm while going through underwriting process
While your mortgage is going through the underwriting process, try not to charge up your credit cards or open a new credit card account.
When you apply for a new mortgage, the lender will verify your credit report and credit score. The lender tends to check your credit again shortly before the closing. If he can find any significant changes there, the lender might delay your mortgage closing process.
7. Opt for a 15-year loan refinancing option
Refinancing into a 15-year mortgage might also be a good idea.
15-year loans have lower interest rates than 30-year loans. So, if you choose a 15-year mortgage, you'll pay the interest over a shorter time frame and the total interest paid over the loan term will be less.
But you must also need to remember that the monthly payments on a 15-year mortgage will be higher than a 30-year mortgage.