Submitted by Pedro on Wed, 12/13/2017 - 05:29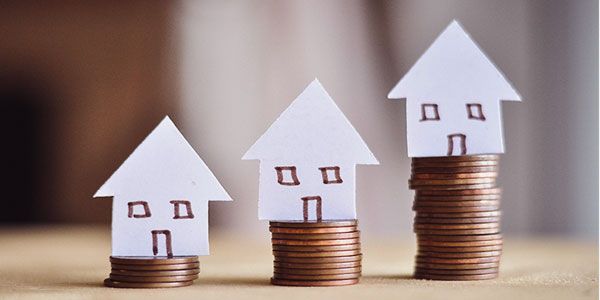 6 Second mortgage myths - Explore the facts being a borrower
There are various second mortgage myths associated with the process of getting it. Being a consumer, it is important for you to know the facts, which can help you to be well prepared for the deal, and you won't be conned by the lenders.
There might be many reasons for which a consumer opts for a second mortgage. Most of the homeowners choose a second mortgage to improve their house. Others may use the money to go back to school, pay off their high-interest debts, or even use the money to enjoy life.
No matter what is your purpose, first you need to get through the process and understand its benefits and limitations.
Here are some information on common second mortgage myths and the facts behind them.
Myth 1 - It is impossible to get a second mortgage now
Fact - It's a fact that the lending patterns have changed over the past few years. But different financial institutions and banks are still interested to offer second mortgages if you are a worthy borrower. Having enough equity is also a very good thing if you want to apply for a second mortgage.
Myth 2 - Second mortgages aren't affected by bankruptcy
Fact - Your financial situation and the type of bankruptcy you want to file, both may affect your second mortgage status. But, it is possible to have your personal liability removed on a second mortgage if there is no available equity in your home and you make the proper bankruptcy filings.
Myth 3 - Don't think about a second mortgage unless you're living in your home for a long time
Fact - Though applying for a second mortgage may consider how long you're planning to live on that house, it also depends on different financial factors.
If you are getting a low closing cost and a low-interest payment plan, you can apply for a second mortgage. It's a good option as you can save a significant amount of your monthly payments. This option is good even if you move into another home within several years.
Myth 4 - Defaulting on a second mortgage is less damaging
Fact - If you fail to pay your second mortgage on time every month, it can be damaging to your credit. It would hurt your score the same as if you've failed to make payments on your primary mortgage. Your second mortgage will be secured by your house, so the worst case scenario is that a default on the second mortgage can trigger a foreclosure.
Myth 5 - A second mortgage and a home equity line of credit is the same
Fact - A second mortgage is also popular as a home equity loan, but it is not the same thing as a home equity line of credit.
Second mortgages have fixed terms; so, at the end of the term, the loans will be fully paid. On the other hand, home equity lines of credit are revolving loans, similar to a credit card. You can borrow a maximum amount by using your home equity as a collateral. As soon as you pay off the entire borrowed amount, you are free to borrow again in the future.
Myth 6 – You don't need a home inspection for the second mortgage
Fact - Home inspections are necessary for a home buying process. When a buyer purchases the house, through the inspection process, he'll verify the actual condition of the property. But, you don't an inspection if you're already living in the house. The appraisal should be enough to satisfy the lender about the actual value and the condition of the house.
Practically, regarding second mortgage myths, most of the industry professionals pointed out the same solution every time. They said - the best way to avoid any difficulties or problems while getting a second mortgage is to gather good information. Once you know the facts about the second mortgage, you can decide if it's the right choice for you.