Submitted by Pedro on Thu, 11/10/2016 - 04:29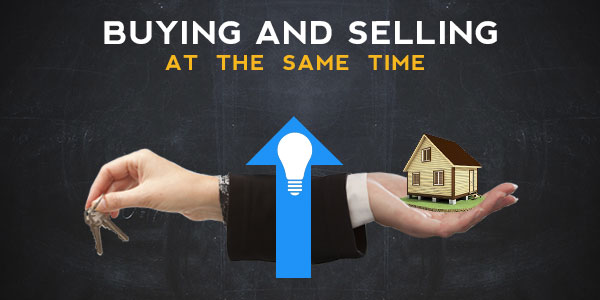 Now that the real estate market is picking up again, many people are looking to sell their homes at last. But when you sell, you have to move somewhere which usually means buying another home.
Buying and selling at the same time brings up a whole new set of challenges, but those who plan well in advance can make it happen smoothly.
Here are few ways to successfully buy and sell a home at the same time.
1. You must be aware of the current local market
You must enter your present home in the local MLS (Multiple Listing Service) before you start searching for a new house.
To get a better idea about the local housing market, where you intend to buy/sell, you must make contacts with the local realtors and agencies who deal with property.
To get the fair value of your present home, you must hire an appraiser, who can evaluate the real price of your property. If possible, wait for extra 2 or 3 months before buying, the prices may fall and you can save a lot.
2. Hire a real estate agent
People often think that current market value of properties always shows the number that is lower than the actual homes value. For that reason, you must always contact a reputable real estate agent asap.
It is wise to research online, whenever you want to buy/sell any property. It'll help you to get the basic knowledge regarding current real estate trends. But a professional real estate agent can guide you for understanding your present home's actual current market value. It is because a professional/dedicated agent will do proper research before making any real estate deal and knows the local market inside-out.
3. Calculate your money
Once you know the valuation of both the purchase and sale, you may look after for your financing option. Without arranging a strong source of finance, you can't engage in the home-buying process prior selling your present one. So, it is wise to look for it.
You must communicate with a mortgage broker or lender to assess the amount of down payment you'll require for a new home. Then you should calculate how much equity you have in your current home. Is it enough to meet the down payment? Ask your lender whether he will let you use the equity and buy a new house before selling it?
Contact good, local mortgage professional and solve your queries before going through the loan pre-approval process.
4. Prepare a proper plan
After getting the estimates, you must come up with a plan on how you will proceed further. Your plan must be flexible, and it must adapt as per the lending criteria and your current financial status.
Things you need to keep in mind before buying or selling home:
*If you want to sell your current home first
a. Rent-back agreement
If you decide to buy first, you have the option to sign a rent-back agreement and allow the seller to live in your new home for a certain period. In return, the seller will give you rental payments.
So, at the time of selling the home first, you can also negotiate with your present buyer, and stay in your old home while searching for the new one.
You just have to pay monthly rent to the buyer properly.
b. Sale contingency
You may have to put in an offer on the new home with a settlement contingency. It means your offer is contingent on your current home selling by a specified date. Enlist your present home at the market, and start looking at suitable properties to buy. But remember, don't make an offer to buy the house before other buyers accept the offer for your old home.
c. Temporary rental home
You can look for a temporary rental home and live there while searching for a new home to buy. This option will be useful if you're in need to sell your home first and can't get a bridge loan or HELOC.
You can sell your house and live in a rental home till you can afford to buy a property without any hassle.
*If you want to buy your new home first
a. Renting home
You can rent out your present home and use that money to pay the new mortgage. It is upto you to find renters who can pay you more than your monthly home loan installments.
b. Savings, bridge loan or HELOC
It is hard for most of the people to afford two mortgages at the same time. So, if you're also having the same issue, you can use a bridge loan or a HELOC to meet the price of buying a new home, while paying the old mortgage.
c. Sale and settlement contingency
If you're worried that your home's going to be sold quickly and you'll fail to pick another for buying soon, you may choose to buy your home first.
Pick a home and then initiate an offer with a "sale and settlement contingency." It means the offer you're making is contingent upon your present home selling.
But initially, you may need to save the amount of down payment, and become a responsible landlord.
Read more:
Home swapping - The benefits and how to do it
How to know when it's time to upgrade or downgrade your home