Submitted by Pedro on Wed, 03/01/2017 - 04:15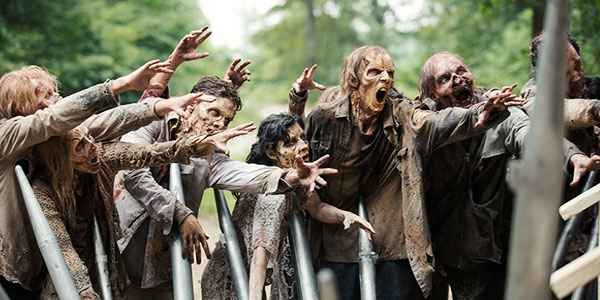 Many homeowners are haunted by zombie foreclosures. Are you one of them? If so, then you must know what it is, why it happens, and how to avoid it.
Check out below so that you can avoid being a victim of zombie foreclosures:
a. What is a zombie foreclosure?
A zombie foreclosure happens when a homeowner vacates the property after being notified by the bank, but then the bank stops the foreclosure without informing the homeowner. This leaves the home in a state of uncertainty. The homeowner still owns the house, even if no one stays there.
b. Why it happens
Zombie foreclosures may happen if the property gets into the robo-signing scandal. Or, the lender may haven't followed up with the process of foreclosure properly. Or, banks view the property as a risk.
c. How to avoid a zombie foreclosure
A zombie foreclosure may come as a shock to you even if you have foreclosed your home. So, don't be a victim of zombie foreclosure. Instead, check out how you can avoid being the owner of a zombie property:
1. Check alternative options
It is always better to consider an alternative option to foreclosure if you cannot keep up with your monthly mortgage payments. For instance, you can consider mortgage refinancing if you have built equity in your home and you have a good credit score. Or, you can go for a loan modification which will modify your existing home loan terms to a more affordable one. Also, check out government programs like the Home Affordable Modification Program (HAMP) to reduce the size of the mortgage payments.
2. Keep contact with your lender
Staying in touch with your lender may help you negotiate a repayment plan if you fail to make regular mortgage payments. You must also stay in constant touch with your lender even if you've foreclosed your property. It'll keep you updated on the foreclosure process so that you don't have to keep a zombie property later on.
3. Find out the type of foreclosure you're dealing with
If you cannot avoid foreclosures, then check out how banks are carrying out foreclosures in your state; that is, whether they're using non-judicial foreclosures or judicial foreclosures.
Non-judicial foreclosures are quick; that is, it may take 1 or 2 months to complete the process and you can avoid going to the court. Whereas, a judicial foreclosure is a long process which may take a couple of years where the bank will drag you to the court. Plus, you have to pay legal fees and other costs related to it.
4. Check status of the foreclosure proceedings
Banks can cancel the foreclosure if they view it as a risk. Lenders can also back out from the foreclosure proceedings if they're not ready to pay additional property taxes.
Banks and lenders are not bound to provide updates on your foreclosure proceedings. You'll be held responsible if your foreclosure process is not complete. So, you must check the status of your foreclosure proceedings at regular intervals.
5. Take help from a lawyer
You don't have to face the consequences of foreclosure alone if you consult an attorney for advice. All you've to do is to pay the lawyer for his/her services. It's worth it as you'll be sure that your foreclosure proceedings are going smoothly.
6. Don't leave your home easily
Even if you've received a foreclosure letter from the bank or your lender, don't rush to move out of your house. Stay there until the foreclosure sale happens. Remember, homeowners still have to pay taxes and other maintenance fees if the foreclosure sale remains incomplete.
7. Make sure that the title is no longer in your name
Don't let your old home turn into a zombie property and scare you suddenly. For that, make sure the title has been changed. To check who holds the title of your home, search online or visit your county's office that maintains property records.
Track your foreclosure proceedings till the end so that you can easily avoid being a victim of zombie foreclosures.
Read more: How to avoid foreclosure-17 ways to get out of mortgage mess